College football fans everywhere could finally breathe a big sigh of relief on Saturday, as two of the three major conferences kicked off, with the ACC and Big 12 beginning games in Week 2. The weekend was not without pandemic-fueled worry, though, as on Saturday morning, the ACC announced that the September 19th Virginia-Virginia Tech game would be postponed due to a Covid-19 outbreak at Virginia Tech, this coming after the Hokies' game against NC State this weekend had already been postponed due to an outbreak at NC State. The ACC also released its guidelines for continuing the season, noting that should there be fewer than eight conference teams able to play or if either the Big 12 or SEC decided to suspend play, the ACC would consider doing the same. However, once the games started, despite extremely different gameday atmospheres and some sloppy and erratic play (to be expected, given the tumultuous offseason), we were treated to an entertaining weekend filled with contenders staking their claims, some shocking upsets, and a couple bad beats for sports gamblers out there. Sunday brought more optimism for the season too, as numerous outlets reported that Big 10 presidents will vote again this week to reverse their previous decision to postpone fall football and will instead begin the Big 10 season in mid-October, theoretically allowing Big 10 teams the chance to compete for the College Football Playoff.
Should the Big 10 decide to begin play in mid-October, stay tuned to The Common Room for a detailed breakdown of the Big 10 conference, predictions, and an analysis of how Big 10 teams could impact the playoff race. Until then, continue below for ten reactions to Week 2 in college football.
Clemson is still the team to beat, as the Tigers rolled over Wake Forest 37-13. The Tigers raced out to a 37-3 lead before putting in the reserves, and validated their preseason #1 ranking. Trevor Lawrence completed 22 of 28 passed for 351 yards and a touchdown, while also running for two more TDs. Star running back Travis Etienne also ran for over 100 yards, and 13 different Clemson players caught a pass. On defense, Wake Forest could do little against Clemson's first team unit, as the young but talented Tiger defensive line piled up 6 sacks. Clemson faces The Citadel next week, and likely will not be tested until an October 10th game against #17 Miami, who was impressive knocking off UAB on Thursday night.
Most observers point to Notre Dame as Clemson's biggest threat in the ACC, and The Common Room agrees, picking the Irish to knock off the Tigers on November 7th in South Bend en route to an ACC regular season title (before losing to Clemson in the ACC title game rematch). For that to occur, though, Notre Dame has some work to do, as the Irish did not look overly impressive on Saturday during their 27-13 win over Duke. The Notre Dame defense played at a high level, holding Duke to a single touchdown and forcing multiple Blue Devil turnovers, and were led by preseason All-American LB Jeremiah Owusu-Koramoah, who led the Irish with ten tackles, including two tackles for loss and a sack. Offensively, though, Notre Dame struggled. The Irish offense did not get a first down in the first quarter, going three-and-out on the first three drives, and only a gutsy fake punt call deep in their own territory allowed them to avoid a fourth straight punt on the following drive. The offense did settle down in the second half, with sophomore running back Kyren Williams providing a spark with over 200 total yards. However, QB Ian Book and the veteran Irish offensive line absolutely must play better for this team to challenge Clemson. Notre Dame should easily beat its next two opponents, USF and Wake Forest, before meeting Florida State on October 10th.
Speaking of Florida State, the Seminoles were one of the most disappointing teams of the weekend, and backed up The Common Room's selection of them as one of the most overrated teams of 2020. New coach Mike Norvell's tenure started the same way that former coach Willie Taggart's did – a home loss to a conference opponent – as on Saturday, FSU lost 16-13 to Georgia Tech, despite leading 10-0 at halftime and blocking two field goals and an extra point. Georgia Tech, picked by The Common Room to finish last in the ACC, started a true freshman Jeff Sims at quarterback, and despite some early turnovers, he settled into his first career start to carry the Yellow Jackets to victory. Even on a normal day, Georgia Tech will never have the roster talent of Florida State, but keep in mind that this is just the second year of Tech's transition away from the triple option offense and thus the core of their roster was not recruited to run a traditional offense, a fact that makes FSU's loss all the more inexcusable. The same mistakes that doomed Taggart's tenure cost the Seminoles again, as they turned the ball over three times, the offensive line gave up three sacks, FSU went only 6-17 on third down, and also committed seven penalties. Things do not get easier for Florida State, as they have a bye next week before a visit to #17 Miami.
One person who can empathize with Florida State's disappointing start is Big 12 conference commissioner Bob Bowlsby. When the Big 12 decided on a conference-only plus one schedule, Big 12 schools filled the September 12th weekend with a series of tune-up games – and things did not go as planned. Iowa State, the Common Room's preseason pick to win the conference (whoops), was handled 31-14 by Louisiana-Lafayette, with the Cyclones getting shut out in the second half while giving up two special teams touchdowns. Another Sun Belt team, Arkansas State, went into Manhattan and knocked off the Kansas State Wildcats 35-31, a feat that not even Oklahoma could accomplish last year. Both Louisiana-Lafayette and Arkansas State are strong teams and are used to playing on the road at SEC schools, so they weren't going to be intimidated, but two teams picked to finish in the top half of the Big 12 should not be losing to Sun Belt teams at home. The Sun Belt struck again Saturday night, as Coastal Carolina, picked to finish last in the conference, jumped out to a 28-0 lead and knocked off Kansas 38-23. The Big 12's day could have been even worse, but Texas Tech narrowly avoided a loss to something called Houston Baptist, stopping a two point conversion attempt with 3 minutes left in the fourth quarter.
In contrast to the Big 12, Saturday marked one of the greatest days in the history of the Sun Belt conference, as in addition to Louisiana-Lafayette, Arkansas State, and Coastal Carolina's wins over Big 12 opponents, the favorite to win the conference, Appalachian State, cruised to a 35-20 win over Charlotte. The AP Top 25 poll released on Sunday showed the increase in respect for the Sun Belt conference, as both Louisiana-Lafayette and Appalachian State were ranked. The Sun Belt race will be heated this season, as the champion has a very good shot at playing in a New Year's Six bowl game.
In addition to the two Sun Belt teams, the AP Top 25 poll included eight SEC teams (including six in the top ten), seven ACC teams (this includes Notre Dame), three Big 12 teams, three American teams, and two independents. Ten new teams were represented in the poll, as teams from the Big 10 and Pac 12 were removed this week. Clemson received 60 of the 61 first place votes, with the other going to LSU. Of note, three of The Common Room's most overrated teams of 2020 are still set up for disappointment, as Auburn checks in at eighth, Texas ninth, and Tennessee fifteenth. As discussed above, the fourth member of this overrated quartet, Florida State, is already well on its way to letting down its fans. For now, Auburn, Texas, and Tennessee fans can continue obliviously drinking the sweet Kool-aid of preseason hype on borrowed time.
This week's AP Top 25 poll gives a preview of what could be an interesting discussion that impacts the playoff race and New Year's Six bowls. Both the Big 12 and American conferences have three teams ranked, with #3 Oklahoma, #9 Texas, and #11 Oklahoma State from the Big 12, and #13 Cincinnati, #14 UCF, and #16 Memphis representing the American. While the AP Top 25 rankings are fun, the only rankings that matter are those released by the College Football Playoff Committee. With only one weekend of non-conference games for the Big 12, Saturday's results will have a significant impact on how the conference is perceived by the committee, to the point where if there is a discussion for one remaining playoff spot between a Big 12 team and an American team, it's not a sure thing the committee chooses the Big 12 team, especially if that team has a loss. Oklahoma is the only Big 12 team to have made the CFP, representing the conference in four of the last five years, but the Sooners have never advanced past the semifinal while giving up an average of 49.8 points per game. Who's to say the champion of the American isn't better than the Big 12 champion this year? It could be very interested to watch this play out over the course of the season, especially if the champion of the American is undefeated and passes the eye test.
Though this column has spent a fair bit of time discussing the most disappointing performances of Week 2, there were also plenty of non-Sun Belt highlights. In the ACC, Louisville showed off its skill position speed, using big plays to take down a very good Western Kentucky team 35-21. North Carolina, a darkhorse pick to win the conference, overcame a slow start to take down Syracuse 31-6, and Pitt showed offensive firepower in beating Austin Peay 55-0 that if sustained, will complement one of the top defenses in the ACC. Additionally, the two Big 12 blue bloods also had big victories over inferior opponents, with Oklahoma beating Missouri State 48-0 and Texas topping UTEP 59-3. We didn't find out much about the Sooners or Longhorns in Week 2, but they did what they were supposed to in impressive fashion, unlike a few of their conference brethren.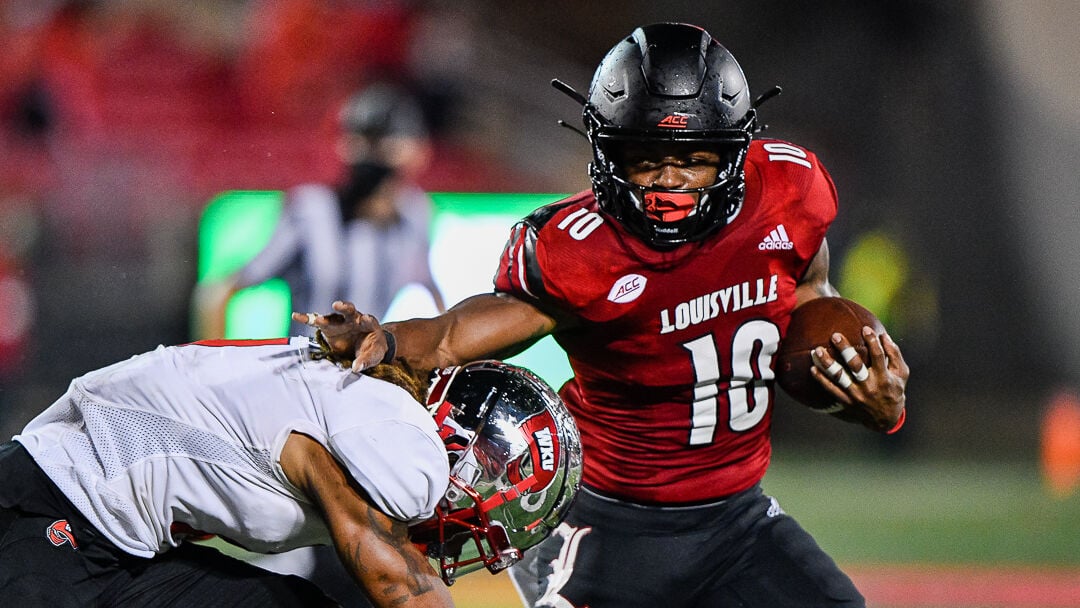 The return of college football always gets the gambling dollars flowing too (one of the reasons that Penn National Gaming, The Common Room's stock of the week last week, was up 11.5% for the week). With the return of gambling comes the return of "bad beats", and some gamblers are surely lamenting Lady Luck's misfortune today. Of note, Pitt's above mentioned win was so impressive that Pitt and Austin Peay agreed at halftime to play 10 minute quarters for the second half. Pitt was up 42-0 and easily on track to cover the 30.5 point line, but the fifty minute game did not meet the minimum threshold required by the sportsbooks, and thus all bets were canceled. There were two other bad beats in the ACC, as North Carolina used a 21 point fourth quarter to beat Syracuse 31-6 and cover the 23 point line. Also, Clemson was a 33 point favorite on the road against Wake Forest, and led the Demon Deacons 37-3 when they took out their starters. Wake Forest promptly scored 10 points, covering the line with ease.
This column wouldn't be complete without diving into the impact that the Big 10's rumored decision to restart fall football would have on the college football season. A Big 10 decision to start in October would be a huge shot of energy to the 2020 season, which despite having now played two weeks (one week with major conferences), proceeds amid uncertainty due to the pandemic, with multiple games being already postponed. The reversal would also be a stunning about-face for a conference that prides itself on leadership, and if you believe the rumors out there, raced to be the first conference to cancel the season to seize the moral high ground, expecting all other conferences to follow suit. The Big 10 was stunned by the decision of the ACC, Big 12, and SEC to play on, which in addition to damaging the conference's credibility, caused spats between its member institutions to spill out into the public and spurred multiple protests from players, coaches, and the parents of players. A decision to play would be welcomed by the players and coaches, but will require commissioner Kevin Warren and the fourteen Big 10 presidents to swallow some pride – are they willing to do so? Any Big 10 decision will also have political ramifications as well, regardless of what side of the aisle you are on. The Biden campaign has been running television ads in Midwestern states blaming Trump for the fact there is no Big 10 football, and multiple media outlets have reported that Governor Gretchen Whitmer of Michigan is the biggest impediment to Big 10 football taking place in the fall. Unsurprisingly, President Trump has emerged as one of the loudest supporters of the resumption of fall football, and has had at least two calls with Kevin Warren to discuss the matter. Sports aside, the Big 10's fall football saga has been a very interesting human interest story – one that has pitted players and coaches against college administrators and state governors and been used as a wedge issue by two presidential candidates, all while millions of dollars are at stake.